VoIP Plans that scale with your business.
Individual User plans from $9.99/month. Or team plans from $25/month.
VoIP calling plans from $9.95/month.
Save up to 15% on Annual Plans.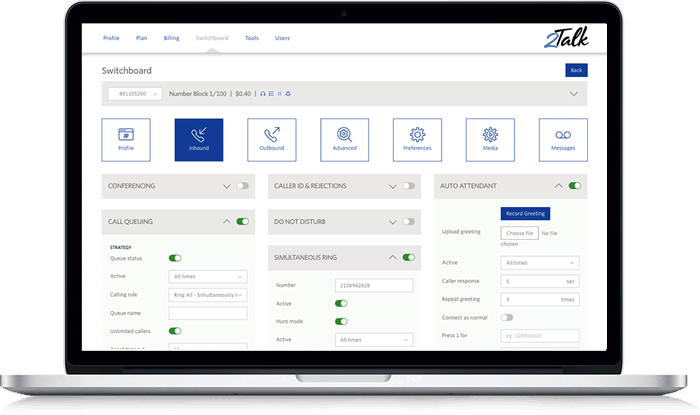 Choose a VoIP Calling Plan.
Free and Fast Account Creation.
Flexible VoIP Calling Plans.
Sign up today to our pre-pay, no contracts Cloud PBX.
It only takes minutes to get started – go from sign-up to your first phone call in just a few simple steps.
AWARD WINNING CLOUD PBX
Switch to 2Talk for great value VoIP calling and high-value features all included with your monthly calling plan.
It's VoIP calling. And we're making it simple.
Talk with our sales team and tell us more about your calling requirements.